Light ship bell chrome plated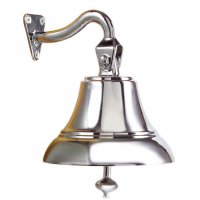 Product description:
Chrome plated ship bells in six sizes with diameters from 5 to 18 centimetres. All bells are delivered with matching bell bracket and a white lanyard for chiming. The chrome plated bells have a beautiful and clear sound and perfectly fit your living space in modern colours. They are manufactured in Europe and are modern maritime accessories. The following bell sizes are available.
Additional pictures: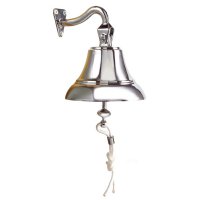 Shipping costs
Denmark (12.00 EUR)
Italy (15.00 EUR)
Luxembourg (12.00 EUR)
Netherlands (12.00 EUR)
Poland (15.00 EUR)
Portugal (15.00 EUR)
Spain (15.00 EUR)
Sweden (15.00 EUR)
Switzerland (29.75 EUR)
---
Methods of payment
Prepayment via bank transfer
Paypal
Credit card
---
Available in different designs