Danish counter bell, brass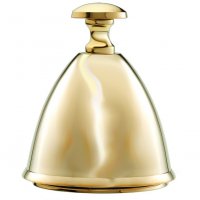 Product description:
Counter bells in Danish design. This table bell is rung with slight pressure on the top button. It is approximately 13cm in height and 11cm in diameter, Made from brass. The distinctive look of the bell was created by Tom Stepp, a Danish designer who has received many awards for his works. The bell weighs about 1kg and impresses with its beautiful and clear chimes.

No longer available